Biography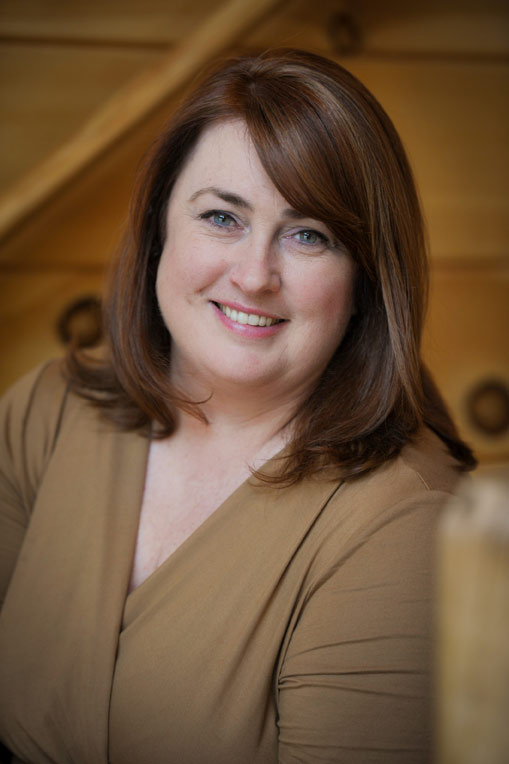 Camille Curtis-Saucier is the Founder and Conductor of the Voices In Harmony Choirs with four choirs over 150 members in its summer program since 2001. In addition, she created two auditioned choirs which she conducts: The Saco Bay Children's Choir Program was developed in 2005 to provide a high caliber choral music experience for middle school through high school aged singers during the school year. This fine children's choir has performed with the Portland Symphony Orchestra's '06 Magic of Christmas performances at Merrill Auditorium selected to perform for Maine Music Educators at the '07 MMEA All State Convention and will travel to the Niagara Falls International Children's Choir Festival in 2008. The Saco Bay Jazz Vocal Ensemble is founded in 2005 for high school students and adults and performs locally for charity and community events during the summer and fall.
Ms. Saucier has produced choral events and musical productions in Saco since 2000 to benefit local charities including churches, youth programs, breast cancer foundations and food pantries. An active accompanist for Thornton Academy and other events, guest choral director for festivals and private piano instructor, she is also the composer of an original musical 'A Little Princess' which debuted in 2000 to sold out audiences and has had nine productions so far across the USA. Currently she is the Performing Arts Teacher at Thornton Academy Middle School where she instructs the bands and choirs part time.
Some of her favorite experiences include: Guest Speaker for the '07 Thornton Academy Alumni Honors Banquet, directing musicals in various schools and theatres, traveling and performing in Russia with a jazz quintet with professors from UMO, playing the role of Maria in the 'Sound of Music' and Sarah in 'Guys & Dolls', taking an improvisation class with Paul Winter and singing on the Santa Claus show in Bangor, Maine while in elementary school.
Her conducting credits include: the '06 & '07 York County 6th Grade Honors Choir & other Maine choral festivals, '94 All State HS Jazz Chorus, Assistant Conductor for the UMO University Singers with Dr. Dennis Cox and volunteer Choir Director for the Saco Unitarian Universalist Church from 2000-2006. Although, she attended Berklee College of Music in Boston, she earned a BM in Music Education from UMO. She resides in Saco with her husband, two creative children & their cat Jellybean.
Although Camille's primary profession is choral conducting, she feels that the underlying premise is to build community through singing and in singers build confidence through performance. Helping to make a community aware of our social responsibility to make the world a better place by using performances to raise monies for charities and to sing to raise the spirit of others is also one of the values we pursue. With 'Voices In Harmony' now in its 7th season and over 75% of the singers returning each year, it is with pride to know that community bonds have been well established across the Southern Maine area.